Profile

Free Account
Created on 2010-09-05 19:24:55 (#599627), last updated 2010-11-15 (357 weeks ago)
185 comments received, 0 comments posted
415 Journal Entries, 3 Tags, 1 Memory, 15 Icons

About

Mini Bio
Live ... Fun ... Joy ... Pain ....Live
Passion... Love... Hate... So intertwined... So part of each other....
Part Time BETA if asked niceley.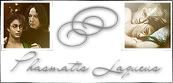 Phasmatis Laqueus: A Harry/Draco/Snape Slash Archive
Pagan Altar - Samhein lyrics

Samhein, the night of the deadWhen they can reach out to touch you again.On Samhein, the dead walk freeTo roam the earthOn this October nightThey call Halloween.Samhein, when the veil is thinYou hear your name carried on the windDark fleeting forms on creaking stairsThe door knocks loud but there's no one there! Memories of the past ariseOf souls you thought long deadThey beckon you to follow themAnd put voices in your headGhosts Whispering enchantmentsFrom beyond the graveThe veil is rent asunderOn the night of Samhein.Beware those whom you wrong in lifeAnd those you seek to harmDeaths memory spans a thousand yearsAnd on Samhein the dead return.Faith will never save youFrom what lies behind the veilAnd revenge can take so many formsFrom far beyond the pale!

Song lyrics | Samhein lyrics
Take the most scientific Harry Potter Quiz ever created.
Get Sorted Now!
The sorting hat says that I belong in Gryffindor!

Said Gryffindor, "We'll teach all those with brave deeds to their name."
Students of Gryffindor are typically brave, daring, and chivalrous.
Famous members include Harry, Ron, Hermione, Albus Dumbledore (head of Hogwarts), and Minerva McGonagall (head of Gryffindor).


Take the most scientific Harry Potter
Quiz ever created.

Connect
computers
,
dragons
,
dvd's
,
games
,
harry potter
,
heavy metal
, lord off the rings,
magic
,
ozzy
, pshicic readings, realm walking,
role playing
,
sex
,
snakes
, tarotts,
wumpscut

People
[View Entries]

Communities
[View entries]

Member Of (3):

Subscriptions (5):

Administrator Of (0)

Feeds
[View Entries]

Subscriptions (0)

Linking
To link to this user, copy this code:
On Dreamwidth:
Elsewhere: